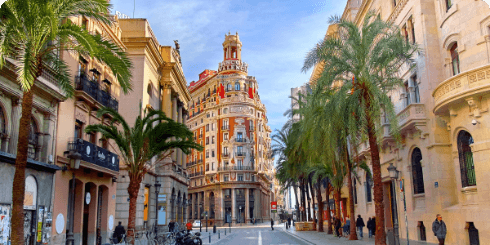 By admin In Events
365squared representatives will be attending the GSMA Wholesale Agreements and Solutions Group (WAS) event in October in Valencia, Spain.
WAS is responsible for Operator-to-Operator and Operator-to-Hub interoperability (including Interworking and Roaming) to provide GSMA members with a consistent, reliable GSM service for members to offer their customers. WAS#10 gives 365squared an opportunity to meet the industry, discuss, showcase our products/services and talk about our new initiatives.
There is a lack of analytics available to show MNOs exactly what is happening on their networks on an international level. The highly experienced 365squared team can help operators to eliminate all technical and financial challenges of installing and auditing a new firewall, while completely managing the whole process, operating 24/7 to protect them and maximise the monetisation opportunities in a short period of time.
Through its innovative and cost effective managed solutions, 365squared has a commitment to mobile operators to eliminate loss of revenue from international SMS termination, generate new revenue by monetizing A2P SMS traffic and protect its customers from spam and fraudulent SMS.
The four-day WAS event will take place in Valencia, Spain from the 28th – 31st October 2019
If you would like to meet with 365squared during GSMA WAS, then please get in touch by emailing, info@365squared.com.